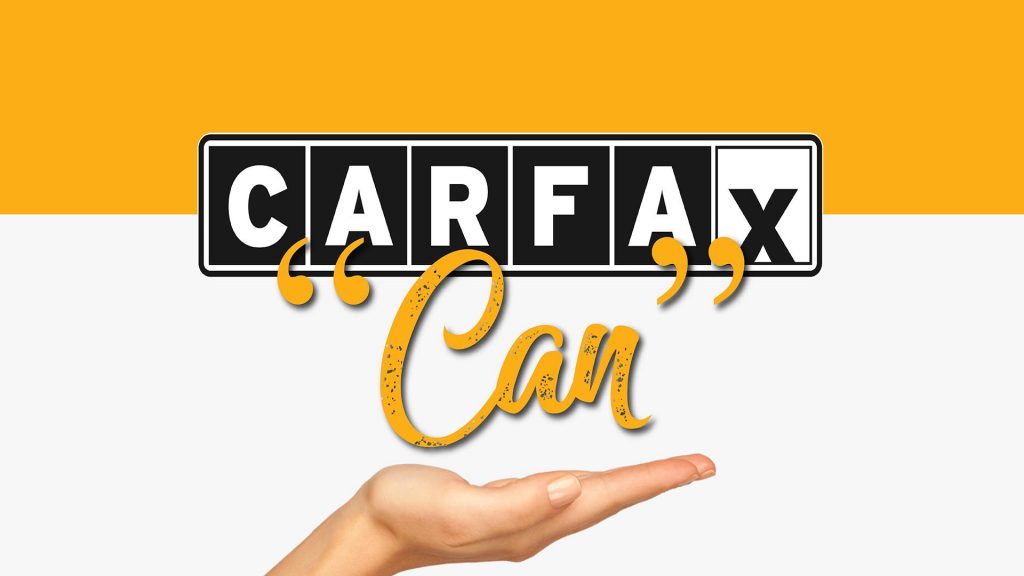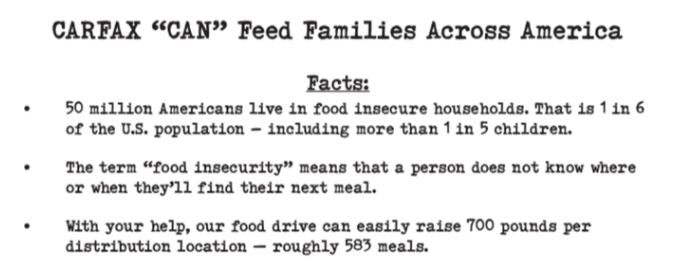 Every "CAN" can make a huge difference!
I have choosen COMPASSION DURING COVID. This ministry will provide non-perishable food items to families that are largely employed by the service industry and have been significantly affected by COVID-19. The relationships we have with local retailers enables us to provide a significant amount of groceries for about $25 per family if you can find it in your heart to sponsor a family, great!
If not, any amount helps! You can donate by clicking the button above. You will receive a tax deductible receipt for your donation.
#CARFAXcares